This One Element In Nature
That Can Transform Your Health and Your Skin

When you use it regularly, You will RECEIVE GLOWING COMPLIMENTS
On Your Beautiful New Skin As You Preserve & Restore It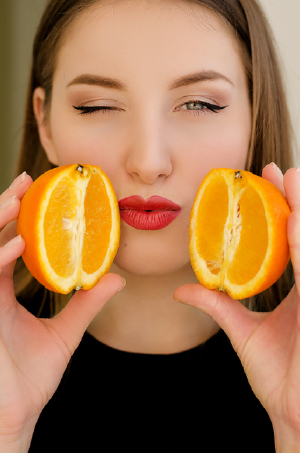 What is this vital element that...

~ Nourish Skin on A Cellular Level
~ Mega Hydrate Skin & Enhances Firmness
~ Revitalize & Brighten Your Complexion
~ Reduce Dullness, Wrinkles & Fine Lines
FEATURED: The Science Behind Vitamin C & Hyaluronic Acid Serum
Seventy five percent of our skin is comprised of water and collagen. Our skin is exposed to harsh UVA and UVB radiation resulting in age spots, fine lines, and wrinkles. As we age, our bodies produce less and less collagen, leading to the formation of wrinkles and fine lines. Most anti-aging products use fragments of hydrolyzed collagen containing molecules too large for the skin with conventional formulas. VIctoria's Skin TIght Natural's breakthrough formula delivers whole collagen molecules to the skin. The natural nutrient-rich healthy wrinkle serum is applied to the skin, rebuilding and rejuvenating it from the inside out.
"I thought I was just stuck with wrinkly sun damaged skin the rest of my life. I can really have even toned pretty skin?"



YES…..YOU CAN REVITALIZE
DAMGED or AGING SKIN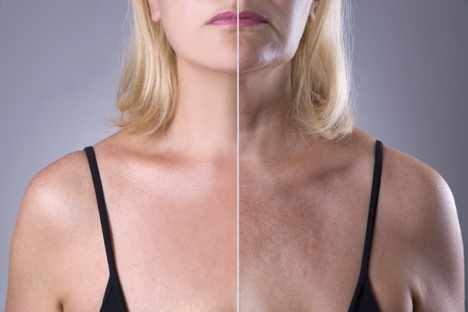 NOTE: A number of studies have confirmed that treating human skin cells with topical vitamin C can stimulate collagen synthesis.
Imagine getting clinial results without expensive, timely painful surgical procedures!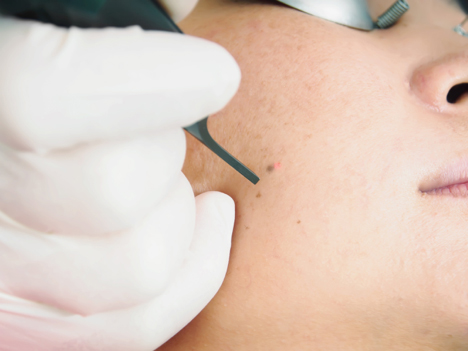 Collagen is the holy grail for improving skin firmness!
It also stimulates collagen synthesis by enhancing collagen formation. High Grade Topical Vitamin C may also help preserve existing collagen, thereby preventing further damage of wrinkles and age spots. This is one of the top dematological recommendations for improving your skin tone, even color, brightness and health.
Why is there so much talk about collagen at the costly exclusive spas and dermatologist office and not to mention all over the internet world wide? Why is it such a big deal and why does it matter to me and my skin?

WHAT YOU NEED TO KNOW: A KEY TO REVITALIZE AGING SKIN WITHOUT

The amount of collagen in the skin tends to decline with age, an ongoing process that is accelerated by a number of factors like sunlight, smoking, free radicals, and inflammation.

As the synthesis of new collagen slows down, topical vitamin C provides one of the most effective ways to boost collagen synthesis and slow its degradation.

While oral supplementation with vitamin C is important for maintaining one's overall health, it is not very effective at increasing skin concentrations of vitamin C, especially as levels of vitamin C in the skin decline with aging.

The most effective method for replenishing vitamin C in the skin is therefore to go straight to the source, and apply it directly to the skin.

When topically applied, vitamin C provides a skin-rejuvenating effect by improving collagen synthesis in the skin that slows down with aging, as well as limiting skin damage from free radicals.

Applying topical vitamin C to the skin is 20 times more effective than oral ingestion. Simply applying vitamin C daily for three days can achieve optimal levels in the skin.

Rejuvenating the skin by constantly replenishing vitamin C stores can therefore help maintain healthy, younger-looking skin, especially as we get older.

Concentrated extracts provide complementary skin-beautifying effects by protecting against damage from UV light and free radicals.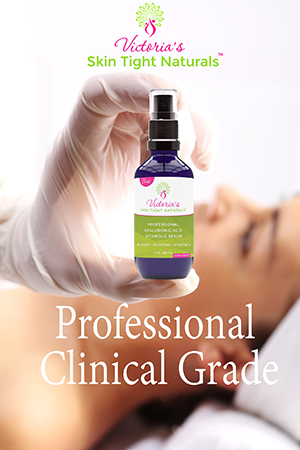 This POTENT CLINICAL STRENGTH VITAMIN 20% vitamin c serum for your face + vegan hyaluronic acid is the absolute highest quality vitamin c serum available. Clinical grade vitamin c proven to dramatically increase the production of collagen and stimulate cellular turnover.

The amount of collagen in the skin tends to decline with age, an ongoing process that is accelerated by a number of factors like sunlight, smoking, free radicals, and inflammation.

As the synthesis of new collagen slows down, topical vitamin C provides one of the most effective ways to boost collagen synthesis and slow its degradation.

What Are The Benefits For Your Precious Body Covering, Your Skin?

The benefits of vitamin C extend to the skin too. For instance, in addition to oral consumption, you can also use vitamin C topically (like a serum) and reap the benefits. The serum stimulates collagen and protects the skin from other damaging factors like pollution.

Heals Burns And Wounds

Preliminary evidence suggests that vitamin C can improve wound healing and reduce the requirement of ventilation in patients with severe burns. The antioxidants in vitamin C also help treat burn lesions.
A high dose of vitamin C also reduces capillary leakage post a burn injury And since vitamin C supports new tissue growth and skin, it works wonderfully well to heal burns and wounds.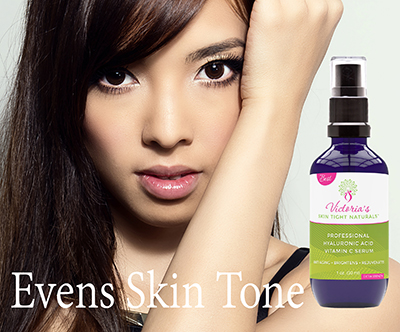 Treats Sunburn

The antioxidant properties of vitamin C play a role in collagen synthesis, and they help in treating sunburn. Oral vitamin C intake or topical application of vitamin C oil can help improve the condition. But it is important to note that vitamin C must only be used as an addition to sunscreen, not a replacement.

Vitamin C was also found to reduce the effects of UVB-induced erythema (superficial reddening of the skin).
Vitamin C, Topically, when used regularly, Improves Skin Texture

Collagen also provides the structure for the blood vessels. The tiny blood vessels under the skin carry oxygen and nutrients that keep the skin healthy. Without enough nutrients, the skin will become rough and dry. Creams containing Vitamin C improve the appearance and texture of the skin.
Vitamin C increases the formation of elastin, which thickens, protects, and heals the skin cells. The thickening effect helps retain moisture, increases the skin circulation, and plumps up the skin surface. THIS TRANSLATES INTOSOFTER SMOOTHER SKIN!
AND....Protects Against Skin Discoloration

Vitamin C protects DNA from photochemical reactions that can lead to tumor, skin discoloration, and several kinds of skin cancer. It also inhibits the production of pyrimidine dimers that are the primary cause of melanomas in humans. It lightens dark discoloration like skin freckles and age spots and helps you get younger and smoother skin.

Why do I need to put it on my skin? I take Vitamin C
Daily and I also drink orange juice" You may be asking yourself:
While vitamin C is a crucial nutrient for overall health, it helps with gum disease, swollen and painful joints, slow healing when bruised or cut, numerous laboratory studies have shown that high doses of vitamin C can slow down the growth of prostate, liver, colon, and other types of cancer cells, adequate amounts of vitamin C can improve mood and has even been found to prevent stroke, and in particular, hemorrhagic stroke. Vitamin C can combat stroke by reducing blood pressure. And if that's not enough to convince you how important Vitamin c is look at What the Linus Pauling Center at Oregon State University research found that Vitamin C could be helpful with these following conditions:
Could be beneficial in Disease Prevention of:

o Cardiovascular disease
o Cancer
o Alzheimer's disease
o Cataracts
o Gout
o Role in immunity
o Mortality
Could be beneficial in Disease Treatment of:

o Cardiovascular disease
o Diabetes mellitus
o Cancer
o Common cold
o Asthma
o Lead toxicity

As promising as Vitamin C is for your body, little reaches the skin when orally ingested. As levels of vitamin C in the skin decline with age replenishing levels directly in the skin can help combat collagen degradation and oxidative stress.
Resounding Positive Conclusion…
Results from clinical trials show that when applied topically, vitamin C promotes collagen formation and mitigates the effects of free radicals, helping to maintain firm and youthful skin.
It sounds great, but is this some new kind of empty promises skin care snake oil?
Actual, no, according to Life Extension Publishing: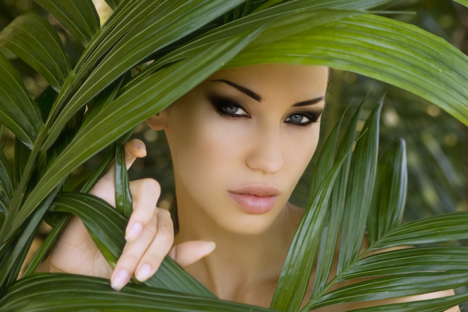 VITAMIN C IS A Staple of Ancient Beauty

ASTOUNDING! Some things never change..thank goodness!!
Throughout history, women have always found ways to enjoy the anti-aging effects of vitamin C on their skin.

In Tibet during the Tang Dynasty (618-907 AD), women who wanted to fight the outward signs of premature aging would rub sea buckthorn on their face and hands. The golden-orange berries of the sea buckhorn plant yield a deep-colored oil that is a major source of vitamin C.

Rose hips, the berry-like fruits that are left behind after a rose dies, contain more vitamin C—about 20 times that of an orange.
In fact, it is precisely this high level of vitamin C that gives rose hips, sea buckthorn, and other fruits their potent skin-rejuvenating powers.

It is not surprising that centuries ago, Native Americans made a vitamin C-rich paste out of rose petals to moisten and heal their skin.
Modern medicine has come to realize why these herbal remedies were so trusted by ancient civilizations. When topically applied, vitamin C provides a skin-rejuvenating effect by improving collagen synthesis in the skin that slows down with aging, as well as limiting skin damage from free radicals.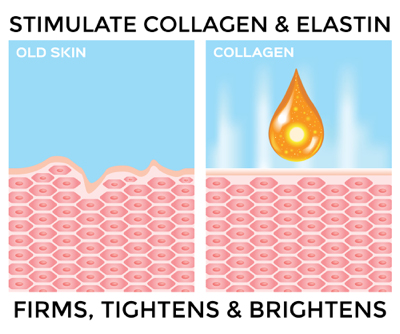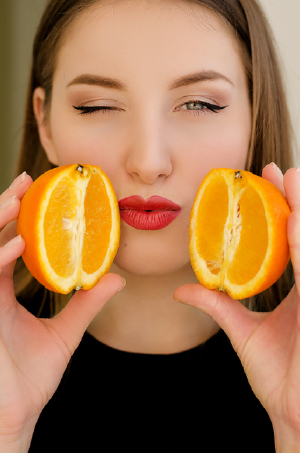 Collagen is a structural support protein that is essential for firm, youthful skin. Overall, the amount of collagen in the skin tends to decline with age, an ongoing process that is accelerated by a number of factors like sunlight, smoking, free radicals, and inflammation.
AMAZING: As the synthesis of new collagen slows down, topical vitamin C is one of the most effective ways to boost collagen synthesis and slow its degradation.
What makes topical vitamin C preparations so important? Humans and a few other species lack the ability to produce the vitamin C that is so vital for beautiful, healthy skin. To make things even more challenging, vitamin C is water-soluble. Consequently, a great deal of the vitamin C we ingest gets excreted rapidly.

While oral supplementation with vitamin C is important for maintaining one's overall health, it is not very effective at increasing skin concentrations of vitamin C because its absorption is limited by active transport mechanisms in the gut.6 The most effective method for replenishing vitamin C in the skin is therefore to go straight to the source, and apply it directly to the skin. Simple and fast, plus it is silky and dries fast so that it absorbs quickly and goes to work on repairing your skin immediately. See what other happyusers are reporting.....
This product has really improved my skin. It feels ...
This product has really improved my skin. It feels really smooth and non-greasy when i apply it to my face. Im convinced this really works, I will purchase it again!!
- Farlon

Love it.
Love it. Reduces pores and makes my skin look bright and healthy. I had been using a very expensive serum for a long time, but this outperforms it at a fraction of the price.
- Christine C.

Living in Florida with all the sunshine makes it difficult ...
Living in Florida with all the sunshine makes it difficult to not have blotchy skin. I have dark areas around my forehead and temples along with blemishes I have to hide under heavy foundation. I've been using the serum for 2 weeks know and my skin glows!! I'm wearing a lighter foundaton and the dark bloches are almost gone!!! I've tried so many products and nothing seemed to help until I started using ths. I'm buying more for myself and for holiday gifts!
- Kamille Dawn
WAIT.......So you're telling me that That Vitamin C Serum is actually healthy for you entire body? YES! It's not just about vanity anymore, thanks to new discoveries, it's also about your overall health!
This is amazing...Check it it out..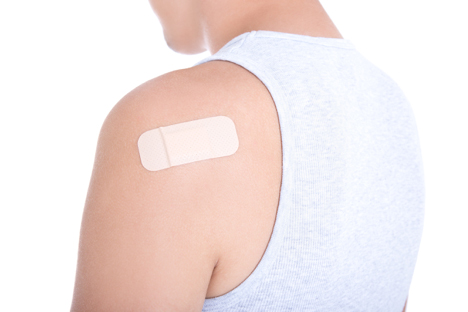 According to The Herb Research Foundation: YOUR SKIN ABSORBS VITMAIN C when you apply it to any area of your body..

Your Skin Absorbs 60% of the Products Used Topically ~ Whether Natural or Chemical. Many of the studies have found that our bodies absorb directly into the bloodstream close to 60% of the topical products with which the skin - our largest organ - comes into contact.
Transdermal Medicine Patch – Safe with super absorption

Today, hormone therapy treatments and smoking cessation medications are often prescribed as patches applied directly to the skin as many drug manufacturers recognize the benefits of exploiting these skin absorption rates. These medications pass first through the skin and then directly enter the bloodstream. The same is true with our Vitamin C Serum. It's ability to penetrate your skin and repair your body both inside and out is a bonus benefit!
When you Feed Your Skin necessary cell building elements Nutrients Externally they become powerful nutrients internally too.
Additionally, while the skin is your body's largest organ, it is also the least served by internal ingestion.

This is crazy.. In Many Instances, Your Body Absorb Only 10% of Vitamins Taken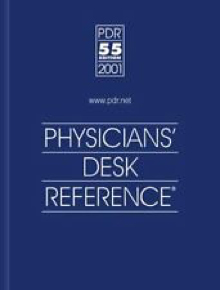 OrallyDue to Stomach Acids or the composiiton of the vitamin.......

Scientific Research Source.....According to the Physicians Desk Reference: "Approximately 10-20% of vitamins and minerals taken in pill form are actually absorbed by the body. Because of this low rate of absorption typical multi-vitamins are not enough for us to obtain the vital nutrients our bodies need."
Your Body is Miraculous When Given The Right Raw Material!
You see, your body is intricately designed, studies show that nutrients absorbed internally are provided first to the most vital organs for life preservation, making your skin the last to receive vital vitamins and minerals it needs to completely repair, regenerate, heal and renew itself! These nutrients are necessary for healthy and younger looking skin!
Studies have also shown that given the difficulty in today's polluted environment and degraded food supply due to soil degradation it's more important than ever that your body be fed and absorb 100% of every vital much nutrient, yet it's virtually impossible for your skin to receive its portion just by eating and supplementing.
This is also a result of both the decreasing nutritional content of fresh food and the low absorption rate of vitamin supplements due to poor gut bacteria, medications, stress, high sugar ingestion, and so on!
Therefore, you can provide some of these nutrients topically by using products that have the proper forms as well!
That's the genius side of our bodies brilliant design! If you want more vibrant, healthier, smoother and younger looking skin, topically feed your body nutrient rich natural skin care products instead of chemical products that introduce unwanted toxins into your system! Your skin will absorb 60% of these nutrients - that's a better absorption rate than what you'll get from certain daily vitamins! Read what Amy experienced after she started using this potent formula...
Skin feels great after I apply - better than any other serum I've tried...
I have been using this product for about a month now. This is the 3rd serum of its kind I've tried - and this one has quickly risen to the top as my favorite. Here's what I love: 1) It absorbs really quickly. Others I feel like I have to wait around for them to absorb before I can apply moisturizer, etc. 2) It's non-greasy. Others feel kind of thick and greasy on my face and hands - don't love that but thought I had no choice. Turns out I do! 3) Along those same lines, it's thinner/ more watery in a good way than other serums. See #2 :-) And finally 4) After I apply it I can feel it going to work immediately - my skin feels tighter - truly - and then, after it dries my skin is SO smooth. In fact, it feels so great I don't even *want* to put on moisturizer. I delay that step as long as possible just enjoying how great my skin feels. I will purchase this product again and look forward to seeing improvements during my 2nd month of use!
- Amy Johnson
Skin feels better - after I apply this product
I honestly wish I knew this product sooner in my life; _; this serum is literally a miracle in a bottle! The quality of it is great, and the ingredients are made of quality and are cruelty-free. After two weeks of using this twice a day, there was a significant decrease in fine lines and just the overall appearance of my face. I was surprised, actually. I didn't really expect it to work as well as it did. I will be purchasing this product soon as my bottle is empty!!
- Brian L. Brandy
MEN NEED IT AND LOVE IT TOO!You read it right, That was from Brian, a DUDE! Who doesn't want to great and protect and improve their health at the same time? I bet you do too!

WAIT… You just heard about Vitamin C, What about Hyaluronic Acid... Well here are the cliff notes on Hyaluronic Acid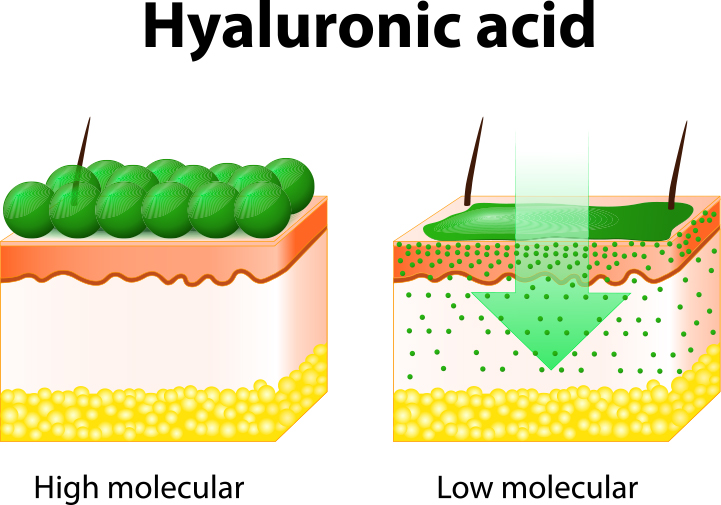 Science of Hyaluronic Acid and Why It Is VITAL If You Want To Make Your Skin Smooth and Silky:
Here is what WebMD had to say about Hyaluronic Acid:
Hyaluronic acid is a substance that is naturally present in the human body. It is found in the highest concentrations in fluids in the eyes and joints. The hyaluronic acid that is used as medicine is extracted from rooster combs or made by bacteria in the laboratory.
People take hyaluronic acid for various joint disorders, including osteoarthritis. It can be taken by mouth or injected into the affected joint by a healthcare professional.
The FDA has approved the use of hyaluronic acid during certain eye surgeries including cataract removal, corneal transplantation, and repair of a detached retina and other eye injuries. It is injected into the eye during the procedure to help replace natural fluids.
Hyaluronic acid is also used as a lip filler in plastic surgery.
Some people apply hyaluronic acid to the skin for healing wounds, burns, skin ulcers, and as a moisturizer.
There is also a lot of interest in using hyaluronic acid to prevent the effects of aging. In fact, hyaluronic acid has been promoted as a "fountain of youth." However, there is no evidence to support the claim that taking it by mouth or applying it to the skin can prevent changes associated with aging.
How does it work?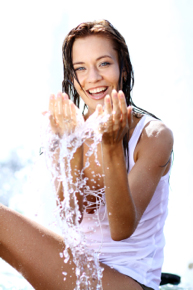 Hyaluronic acid works by acting as a cushion and lubricant in the joints and other tissues. In addition, it might affect the way the body responds to injury.
HYULAONIC ACID binds water to cells.

Gives the skin elasticity and makes it resiliently tighter. WRINKLES FINE LINES turn SMOOOTH AND SILKY glides on silky smooth Absorbs quickly and works on your skin immediately on application
SMOOTHS & HYDRATES:

It revitalizes your skin's outer layers so they look and feel softer, smoother, radiant and hydrated! This is why it instantly improves the appearance of fine lines and wrinkles.

MOISTURE MAGNET:

Hyaluronic Acid is known as "nature's moisture magnet," an ingredient that can hold up to 1,000 times its weight in water. This potent serum delivers a surge of moisture-loving nutrients deep into skin. One gram (0.03 ounce) of hyaluronic acid can hold up to six liters of water. So it visibly improves loss of firmness, pliability, and enhances your skin's appearance of plumpness and suppleness. This powerful formulation leaves skin soft, smooth, and rejuvenated.
SPEEDS UP CELL TURNOVER:

This maintains new and healthy skin on the surface as it helps to renew cells that will surface after exfoliation. Plumps and hydrates dry, dull skin. Assists in balancing skin moisture levels. Naturally lifts and firms sagging skin. Helps diminish the appearance surface lines and wrinkles.

Here Are More Amazing Complexion Transforming Benefits of Hyaluronic Acid For Your Skin!

1. Moisturizing - Super Hydration – It plumps up wrinkled saggy skin. It is shown to hold up to 1000 times its molecular weight in water. The Hyaluronic acid molecules penetrates the skin and binds the skin cells to water, infusing every layer of the skin with replenishing moisture.

2. Firmer & Tighter Skin Tone - As it fills the skin with moisture, Hyaluronic acid fills the skin cell with moisture and that tightens the cells to create a full plump firmer appearance. This gives your face more curves and contours naturally.


3. More Even Skin Tone and Better Pigmentation - Hyaluronic acid boosts cell turnover which helps even the skin tone and reduce dark spots and even help prevent them from forming.

4. Skin Cell Regeneration - In addition to stimulating skin cell production of collagen, hyaluronic acid promotes skin cell regeneration, and speeds up and encourages the production of collagen and that could help improve the overall firmness and appearance of your complexion. It is the ultimate skin repair for acne, aging and damaged skin.

5. Smoother Skin Texture - Hyaluronic Acid uses the same method of tightening the skin to help make it baby soft, silky smooth and firm in the way it looks and feels.

6. Fine Lines & Wrinkles - Hyaluronic acid reduces the size and visibility of fine lines and wrinkles by stimulating skin cell production of collagen and elastin, two fibers that contribute to skin elasticity.

7. Clarity - Hyaluronic acid balances and prevents the over-production of oil that clogs pores. This helps prevent whiteheads, blackheads and it can also cause breakouts. Helping your skin achieve an overall moisture balance without excess oil could help make skin more clear and beautiful
WOW!! Now imagine combining those two super elements into one easy pump formulation!
Why is this POTENT DUO Product In Such Demand?

Because we did the research and facts fon't lie. We put two of the best healthiest natural ingredients into one bottle pump bottle that is easy to use and delivers totally powerful results… read for yourself

Get Glowing Skin
I started using the hyaluronic acid vitamin c serum every morning about a month ago and my skin is GLOWING! I have had so many compliments and people asking me what I am doing- and I have to tell everyone how awesome this product is! I am a crazy skin guru when it comes to serums and lotions and this feels and smells great and I have already seen results.
- Simply Cerison
It Works!I
I can actually see results. Lines appear smoother
- Love2Quilt
It is very easy apply.
I have used Vitamin C serums in the past and always notice a difference in my skin.I put it on after washing my face. My face looks more radiant, and my complexion looks clearer. It is very easy apply.
- Nichole Johnstonon

Over 20,000 photo shoots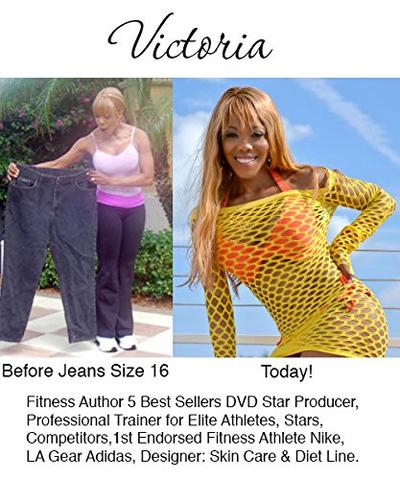 I have done over 20,000 photo shoots as a Spokesperson, Fitness Model & Celebrity.
Due to weight loss demands of meeting photo shoot requirements I would gain and lose weight and I ended up with fine lines and wrinkles acne on and off which left my sin with uneven skin tone.
That's why I use The Vitamin C Hyaluronic Serum to fix my skin.
It worked to even out my skin tone, erase dark circles under my eyes and it is still my go to serum for keeping my skin smooth and the texture silky smooth!
Choose the option below, that you feel most comfortable starting with.
That is, if it's still available.
If not, sign up to get on the waiting list.
Now, once you start using My Vitamin C & Hyaluronic Acid Serum
...you'll probably notice it working the first week. Most people do.
You'll notice, smoother skin on your forehead and around your eyes, a better texture to your skin and, the appearance of less wrinkles and fine lines!
A couple of weeks later, people will start commenting on your brighter, more youthful appearance. Even the skin texture under your eyes begin to improve.
For some, this might take a week or two longer depending on how damaged your skin is when you start using this amazing formula. Now for others, it might only take a week. However, stay committed and it will happen.
I call it…

Your "Week of Transformation".
It's where you no longer have apprehension, fear or shame because your skin just doesn't seem to improve.  You actually see results, believe in yourself and feel confident and hopeful, things are truly looking up for the first time in a while.
Where you feel better about your appearance, you really do feel alive again.
Where you're not fighting an invisible enemy called time and polluted air and water, it's almost impossible to have clear, healthy smooth skin without some kind of scientifically potent formulated help!
Where you know you can choose to wear foundation or just go bare skinned and end any worry about whether people actually see you or imperfections of your skin. I know because I suffered from that.  I hated summer because I had to hide my skin with gobs of heavy makeup. Not now! I feel so free and light and I definitely love my skin again, thanks to my Vitamin C Hyaluronic Serum! YAY!. I want the same for you too.
So, you can be there emotionally with joy and personal confidence for the people that mean the most in your life: Your children… your grandchildren… your spouse… your friends.
Until this moment, a part of you was held hostage by the appearance of fine lines, wrinkles and poor skin tone, that stops you from showing up big, bold and full of life and confidence, not any more, not after today! Camera's and photos are now a part of our everyday life, wouldn't you love to take your best photo every day? YES!! Me too!
You now have the perfect formula it takes to change your skin's appearance and in essence, renew your calling card. Your skin and your face are the door to your beautiful self, why not do everything you can to feel, look and present your best every day to the world.

When the "Week of Skin Transformation" comes for you, it will be liberating.
This is what I desire for you. I want this for you. It took me years of pain and suffering and product research to finally find the solution.
I want you to get your "Week of Transformation" as soon as possible. So, go ahead, place your order right now and begin your New Skin Journey!
Choose the option that best suits you below.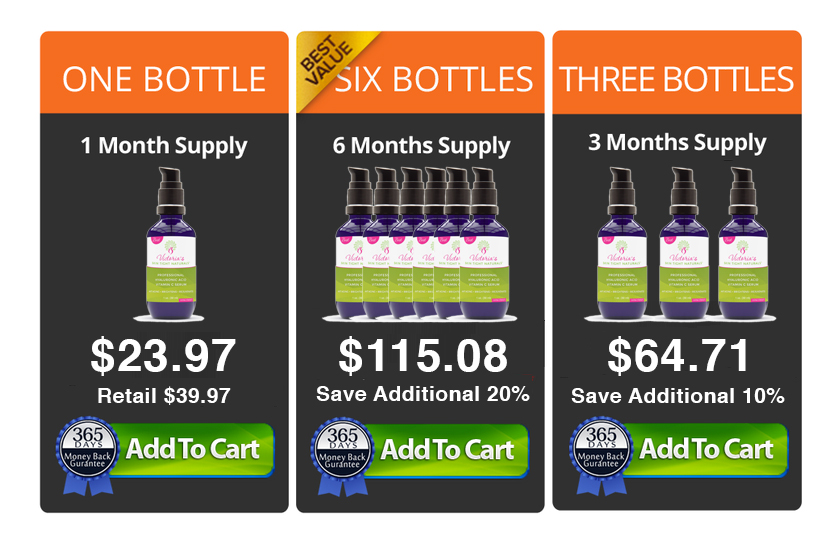 Again, you have NOTHING whatsoever to risk.
In fact... I'm taking all the risk.

Even if you use an entire jar, and send it back...

I'll still process your full refund. No questions asked. No need to feel bad or awkward. Just mail it back and the
money will refunded to you right away.

Again, this is Victoria….And thank you for your time.
MADE IN THE USA in a FDA Approved and GMP Certified Manufacturing Facility. Our Vitamin C Face Serum is Cruelty Free, High Quality Organic and is Natural Ingredients. Your will love how your skin glows and the compliments from strangers.